Let Coffee Fuel Your Cycle!
Coffee and cycling are synonymous for mountain bikers, road bikers, and leisure cyclists alike! Who doesn't like to treat themselves to a nice cup of coffee before, during, or after a cycle?
'Vélo' and coffee: the perfect match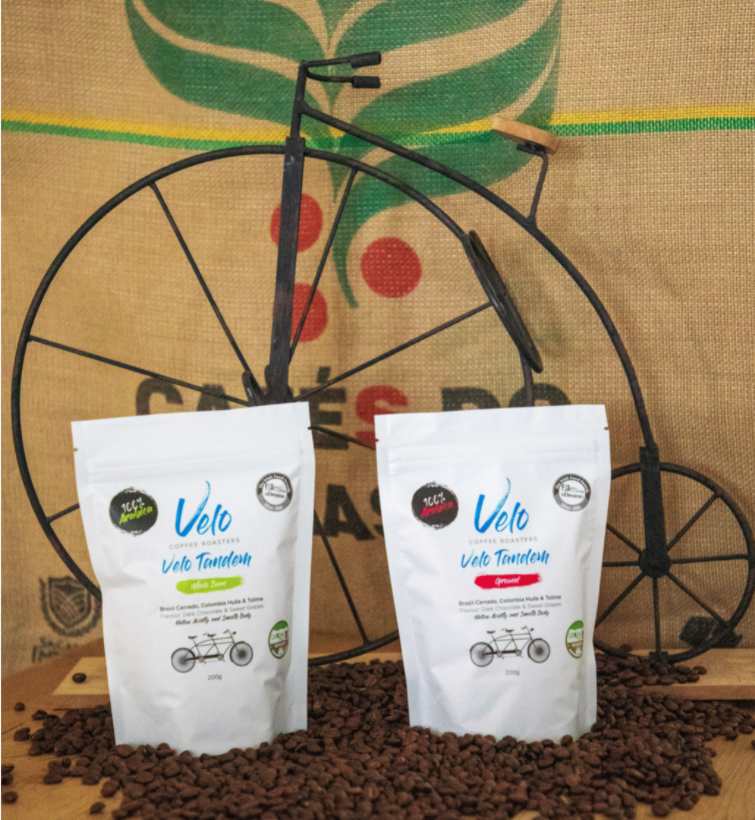 Cycling and coffee – a topic very important to us here at Velo. Did you know that 'bicycle' in French is 'vélo'? (There's your fun fact for the day!) Coffee and cycling are synonymous for mountain bikers, road bikers, and leisure cyclists alike! Every biker looks forward to treating themselves with a nice coffee after a cycle – or maybe even during! But why?
Caffeine has a variety of health benefits that we are excited to share with you. First things first, caffeine is a mild central nervous system stimulant, which can improve a cyclist's alertness and concentration, giving them a bit of a 'perk up' to cycle a few extra kilometres. In case you didn't already know, caffeine is incredible!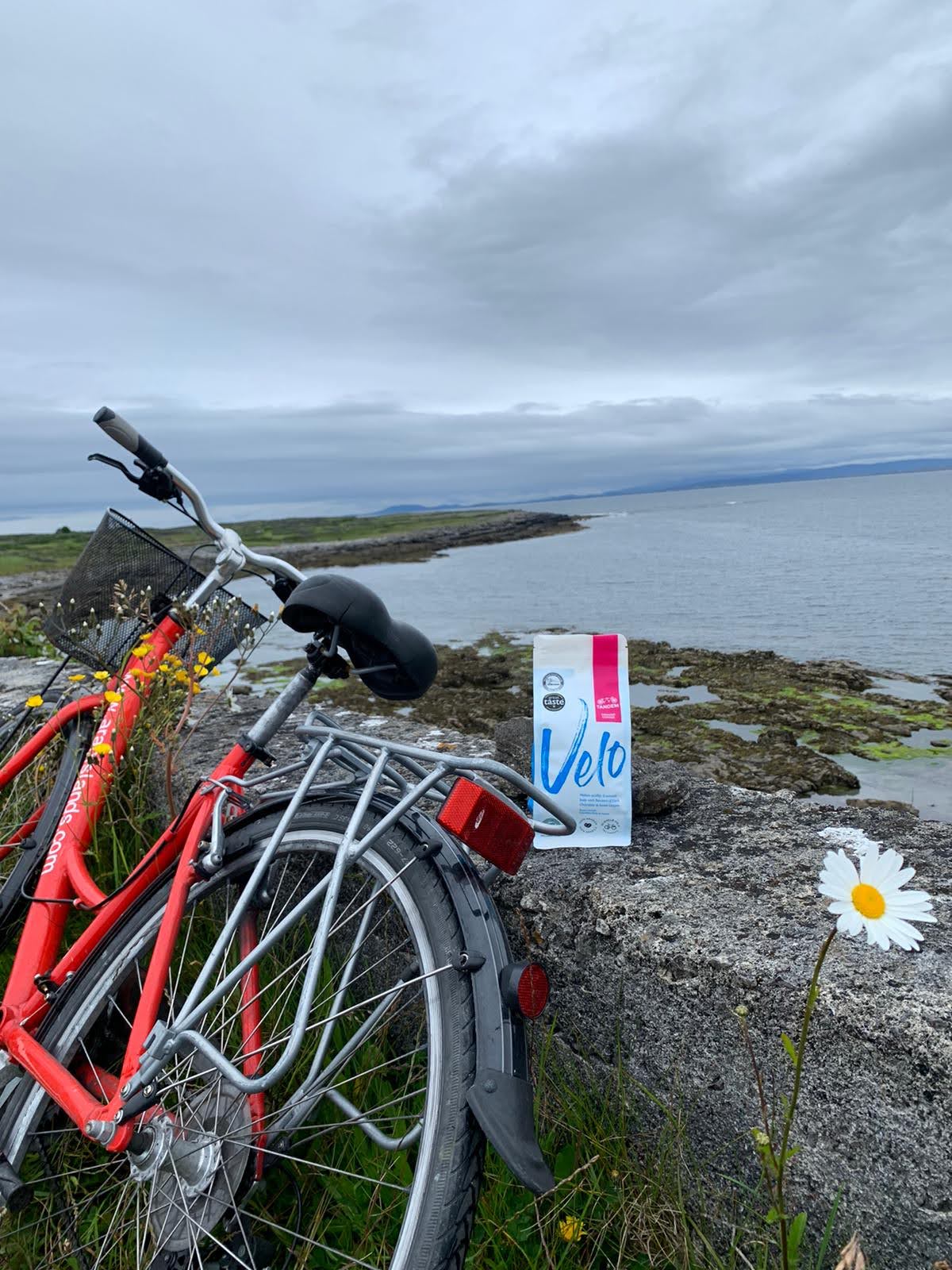 Many cyclists rely heavily on coffee to get them 'up and at 'em!' for those early morning or even more daunting, RAINY day cycles! Just think of the hot cup of coffee that will be waiting for you the minute you step back inside from the rain. If that doesn't have you speed cycling, what will!?
Coffee and café culture have grown exponentially to become so much more than just a quick and easy way to jump-start your day. Cafés have become a destination that bring friends together to chat, have a laugh, catch up, and relax after a long day of cycling!
For cyclists everywhere, the perfect complement to a day of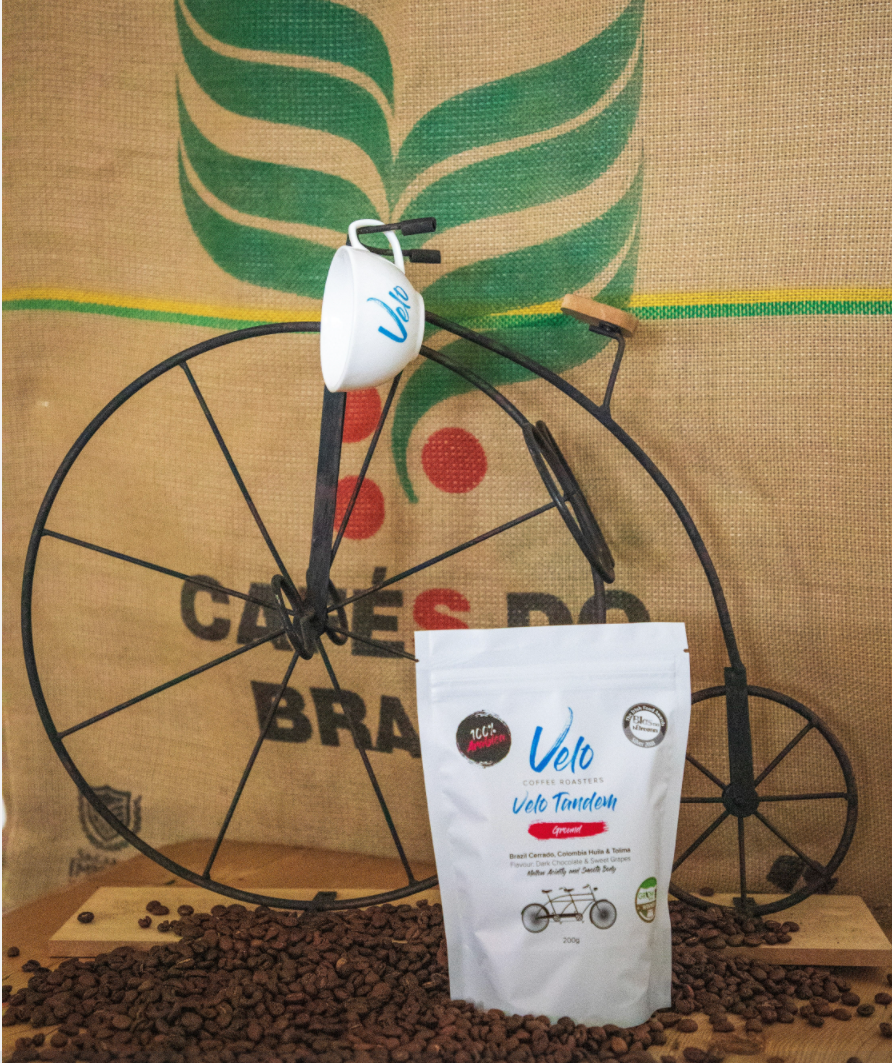 cycling is Velo coffee! Cyclists really enjoy their coffee because it brings out the social side of the sport. Although we can't ALL pedal up steep climbs mid-conversation (show-offs!), maybe with an extra boost from Velo coffee, we all might be able to at least get to the top. 
Coffee makes the wheels go round! Whether you start your cycle with a coffee, end your cycle with a coffee, or take a break (or two) in between, keep your wheels turning with Velo! We'd love to share in your cycling adventures with you!