Flavour Your Coffee At Home Like A Pro!
What's in YOUR kitchen?
We get it – sometimes you want a little extra "OOMPH" in your coffee, a little extra flavour! Well, we have the solution for you. You can flavour your coffee at home just like the baristas do! However, you could do it without overloading your coffee with sugar and artificial flavours! Get the coffee brewing and we'll tell you how!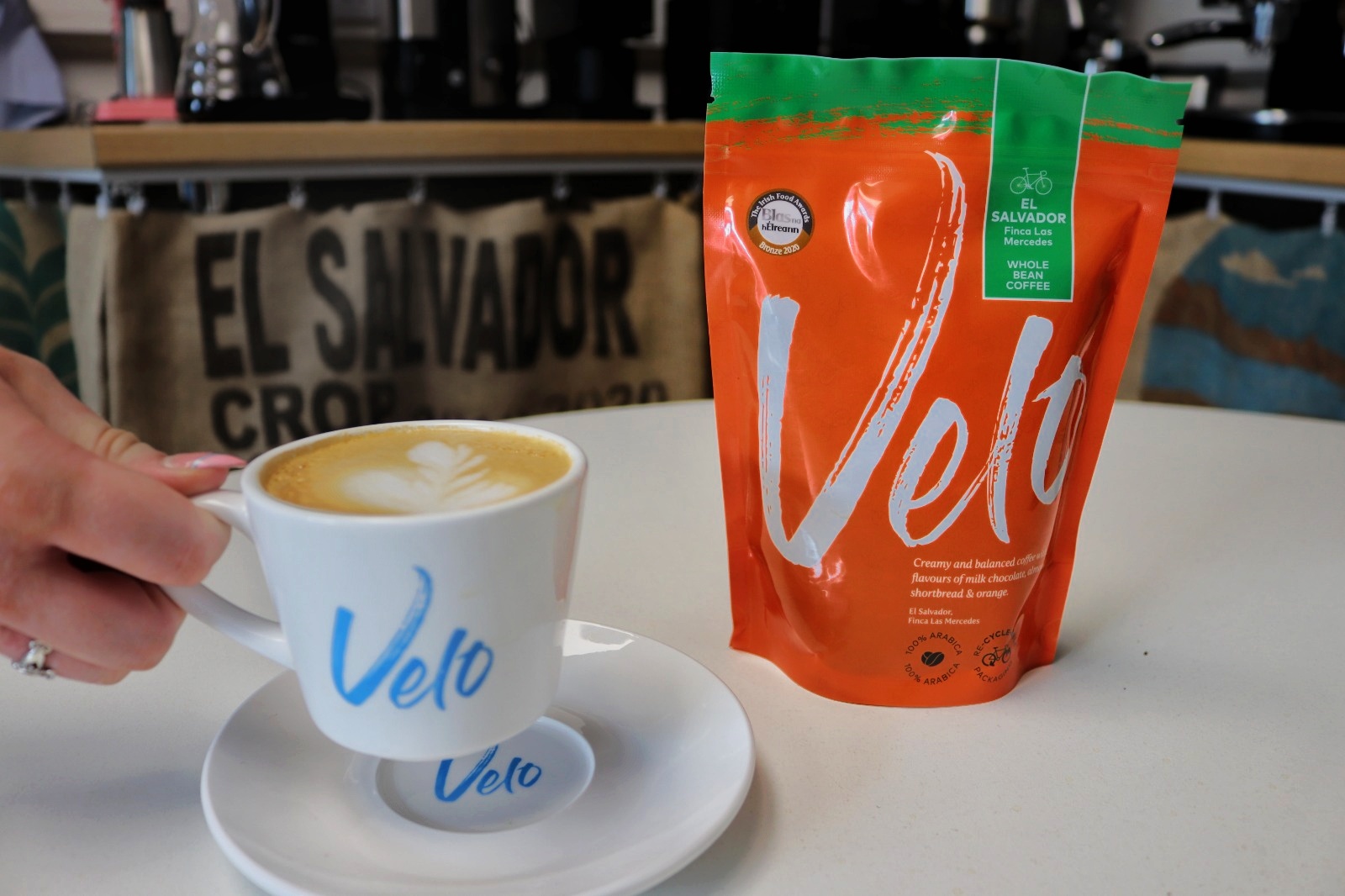 Check out your spice selection! Adding some ground spices into your coffee grounds as you are brewing is a really easy way to add flavour. All you need is ⅛ teaspoon (or more depending on how much coffee you're brewing!) of your spice, add it to your coffee, and brew as normal! Some spices to try are cinnamon, apple spice, pumpkin pie, and nutmeg! Try adding some cinnamon to our Finca Las Mercedes El Salvador coffee – with flavours of milk chocolate, almond, shortbread and hints of orange, a sprinkle of cinnamon can go a long way!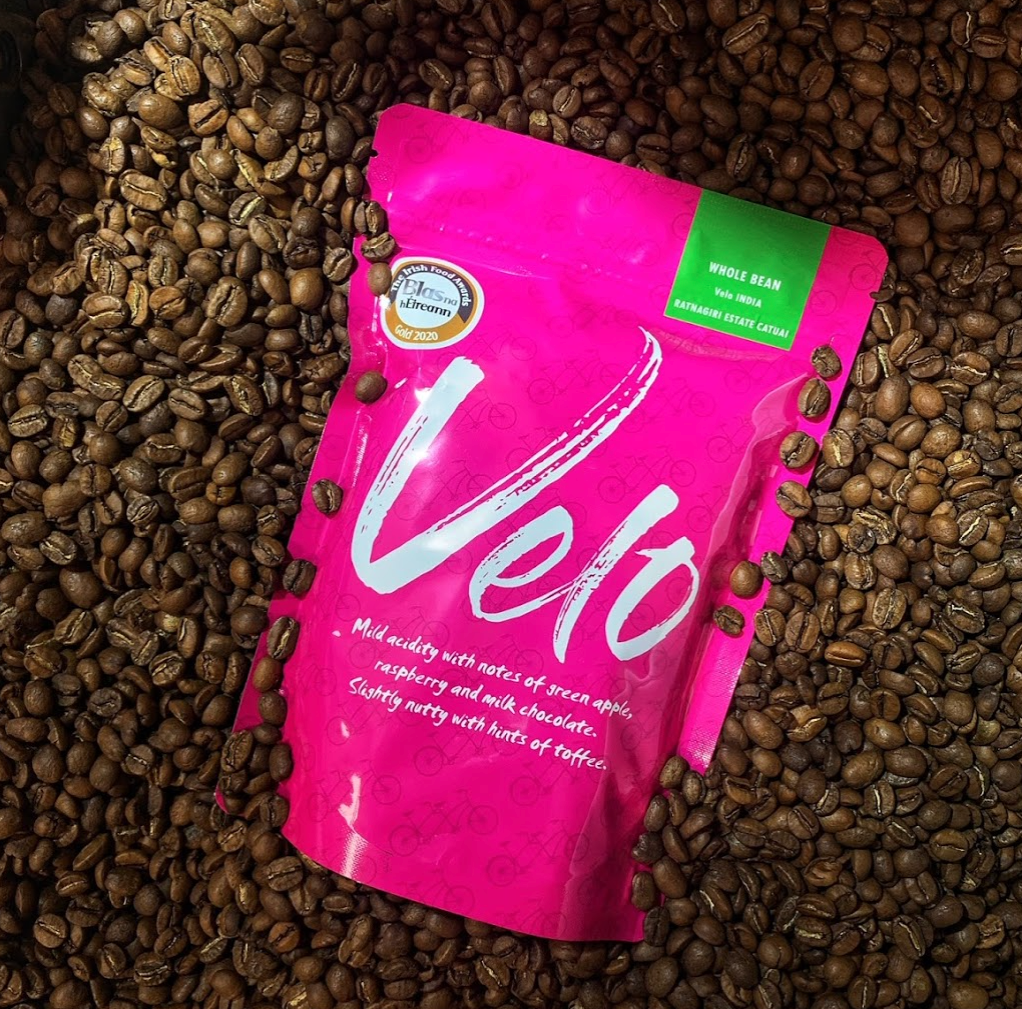 Another great way to flavour your coffee is by adding extracts to the grounds when brewing. For a lighter flavour, add to the grounds before brewing, or add right into your cup after brewing for a much stronger flavour! We suggest using pure extracts when possible. Some popular ones to try are vanilla, nut extracts, peppermint, and maple! Try adding some maple extract into our Ratnagiri Estate coffee from India with nutty, toffee, milk chocolate, and raspberry flavours! Splash some peppermint into our BMX to add to flavours of chocolate, dried fruit, sugar cane, and nuts! 
Don't worry - if you are not that crafty in the kitchen, we have an easy fix for you!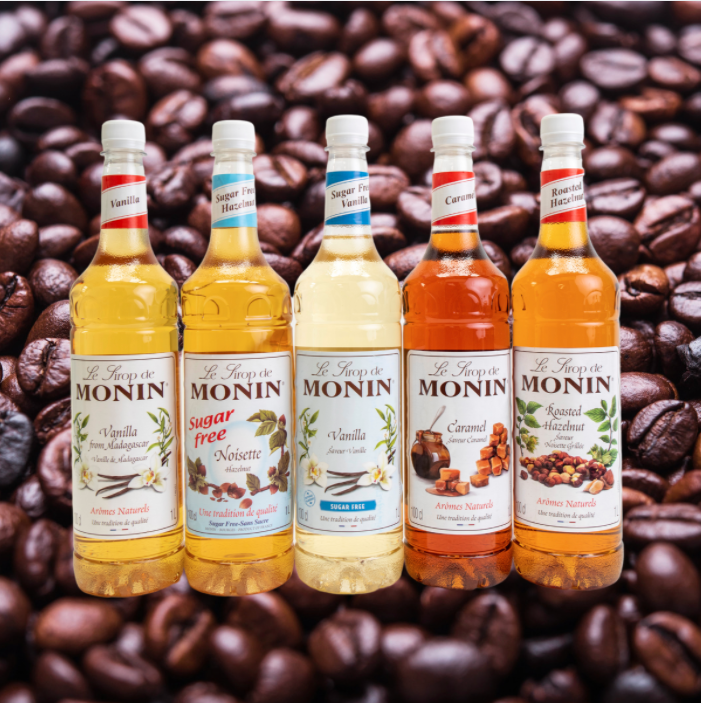 Next time you purchase your favourite Velo coffee, make sure you check out our Monin Coffee Syrups as well! We have a variety of Monin Coffee Syrups available for you no matter what your taste in syrup is! For those of you with a semi-sweet tooth, we offer some sugar-free coffee syrups as well! For our mocha drinkers and chocolate lovers, Monin also has a dark chocolate sauce that's perfect for a "treat yourself" mocha (and really anything else you could add some extra chocolate to!) This sauce will make any coffee rich, delicious, and definitely sweet!
Spices, extracts, and syrups oh my!
Now that you know the tips and tricks to flavour your coffee at home, try them out! Who knows, you might even come up with your own concoction! Happy sipping!