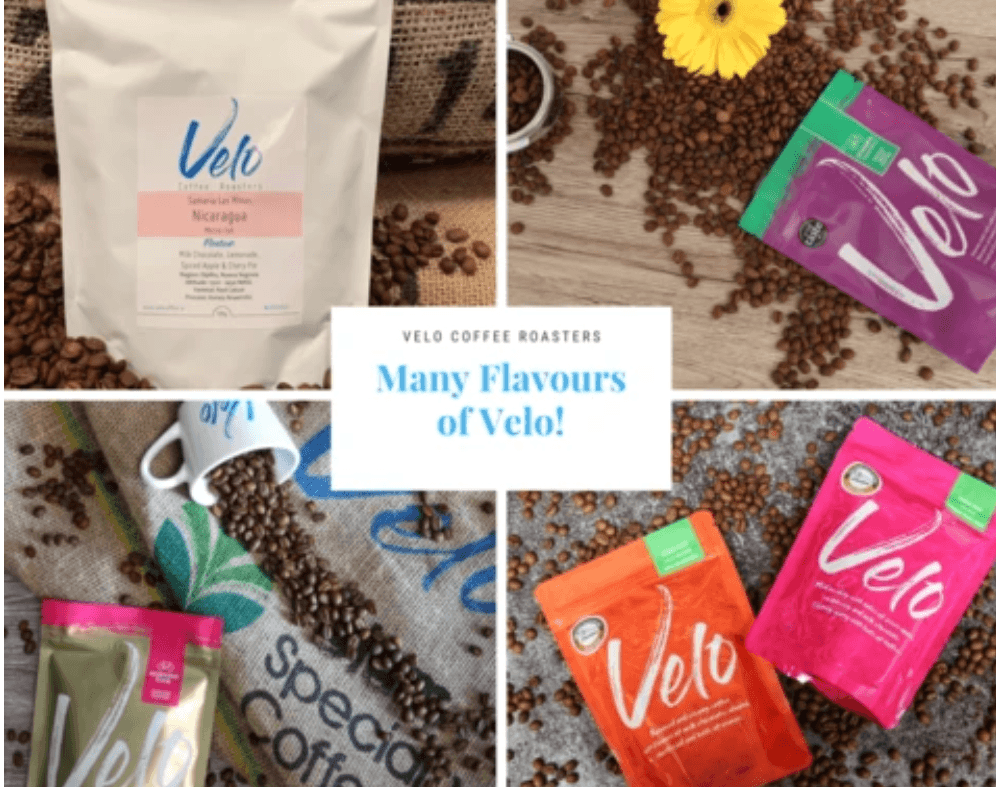 The Many Flavours of Velo!
We have a variety of new coffees available for you to try! Dive into coffee with the Velo team!
Dive into coffee with the Velo team
"Wake me up, when September ends…" WAIT! Don't sleep through September or you'll miss out on so much from us here at Velo Coffee Roasters! We have a variety of new coffees available for you to try! Today we want to tell you about our new coffee of the month: Rwanda Nyungwe CWS! So, go brew yourself a cup of Velo, and let us introduce you to our new coffee of the month!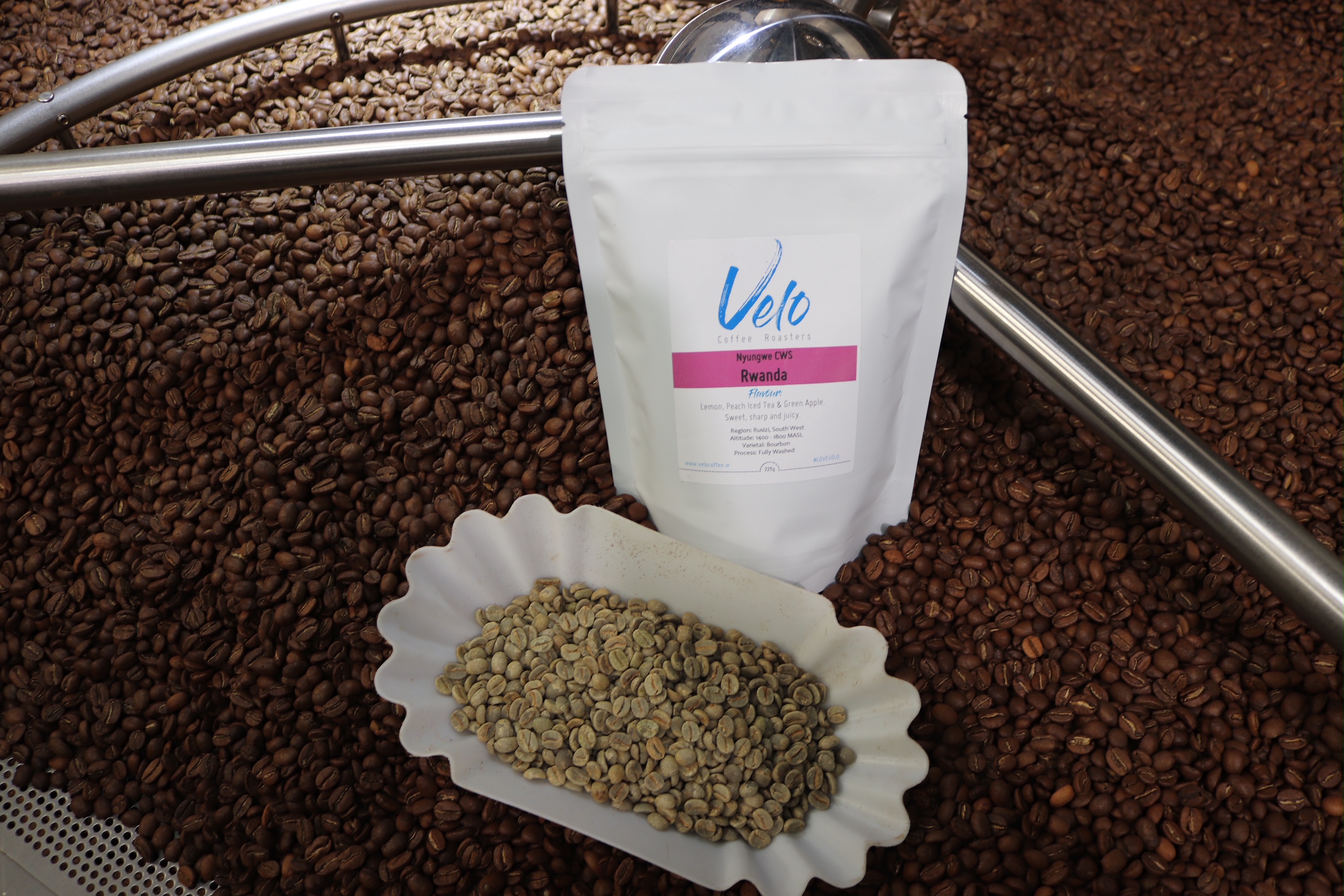 This coffee comes from the Southwest region of Rusizi in Rwanda. For all our geography buffs, Nyungwe CWS is in the mountains between Lake Kivu and the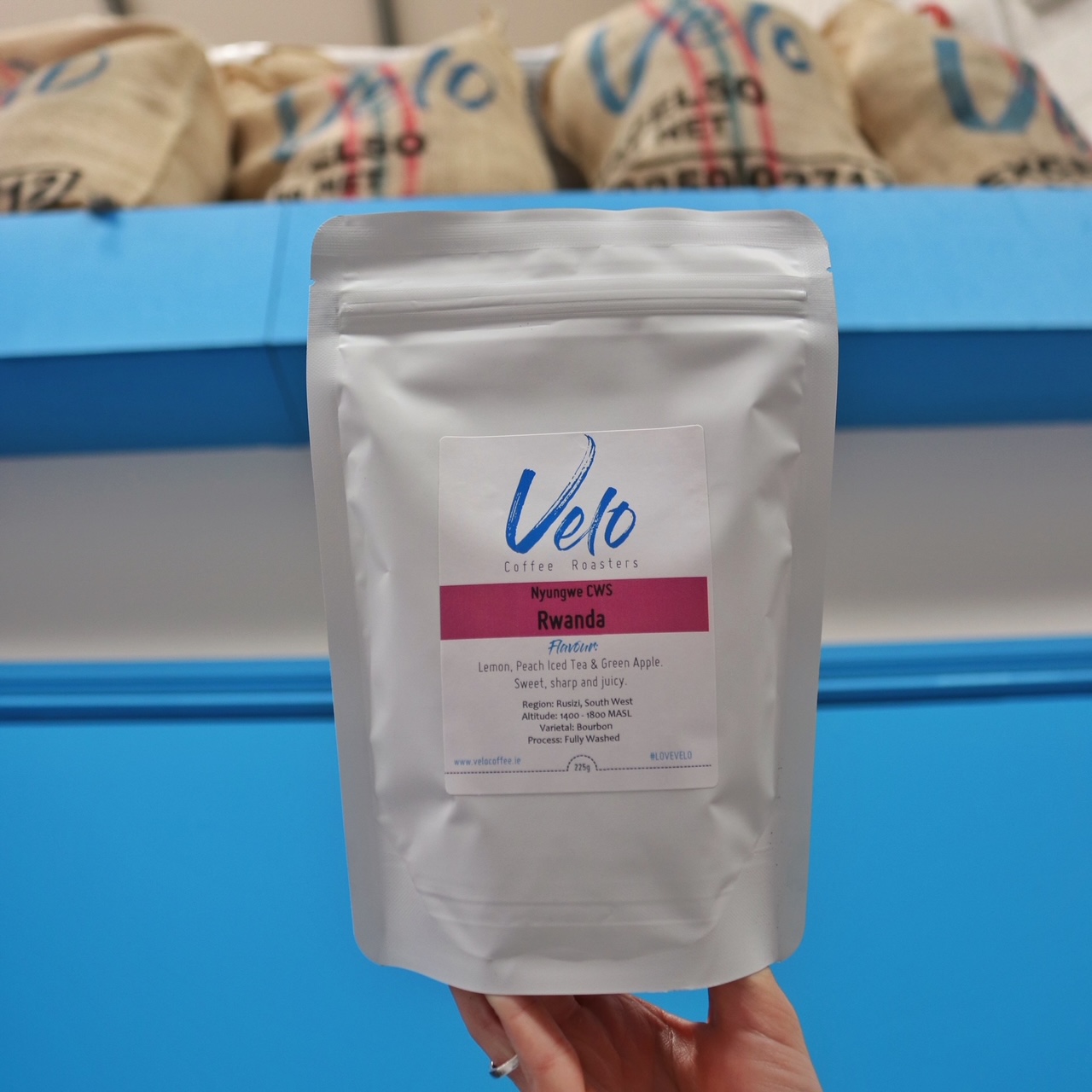 Nyungwe natural forest on the Nile Congo crest.  It is a fully washed coffee. If you read our blog on the different coffee processes, then you might remember what it means for a coffee to be a 'washed coffee' (check out our blog for more information here!) The country of origin plays an important role in the overall flavour of washed coffees. Most of Rwanda's specialty coffee is fully washed! Washed coffees highlight the specific characteristics of a single origin coffee, which is why many specialty coffees are washed. Rwanda Nyungwe CWS has flavours of lemon, fudge, green apple, and peach iced tea (sounds interesting, right!?) The Specialty Coffee Association is a non-profit organisation that represents coffee professionals all over the world. The SCA is responsible for tasting and scoring coffees to determine if they are considered 'specialty'. Rwanda Nyungwe CWS received and SCA score of 86.25. To learn more about how this coffee is scored, read our blog here!
While we at Velo are very excited about our coffee of the month, we are just as excited to share some of our favourite coffees with you if you are looking for something different!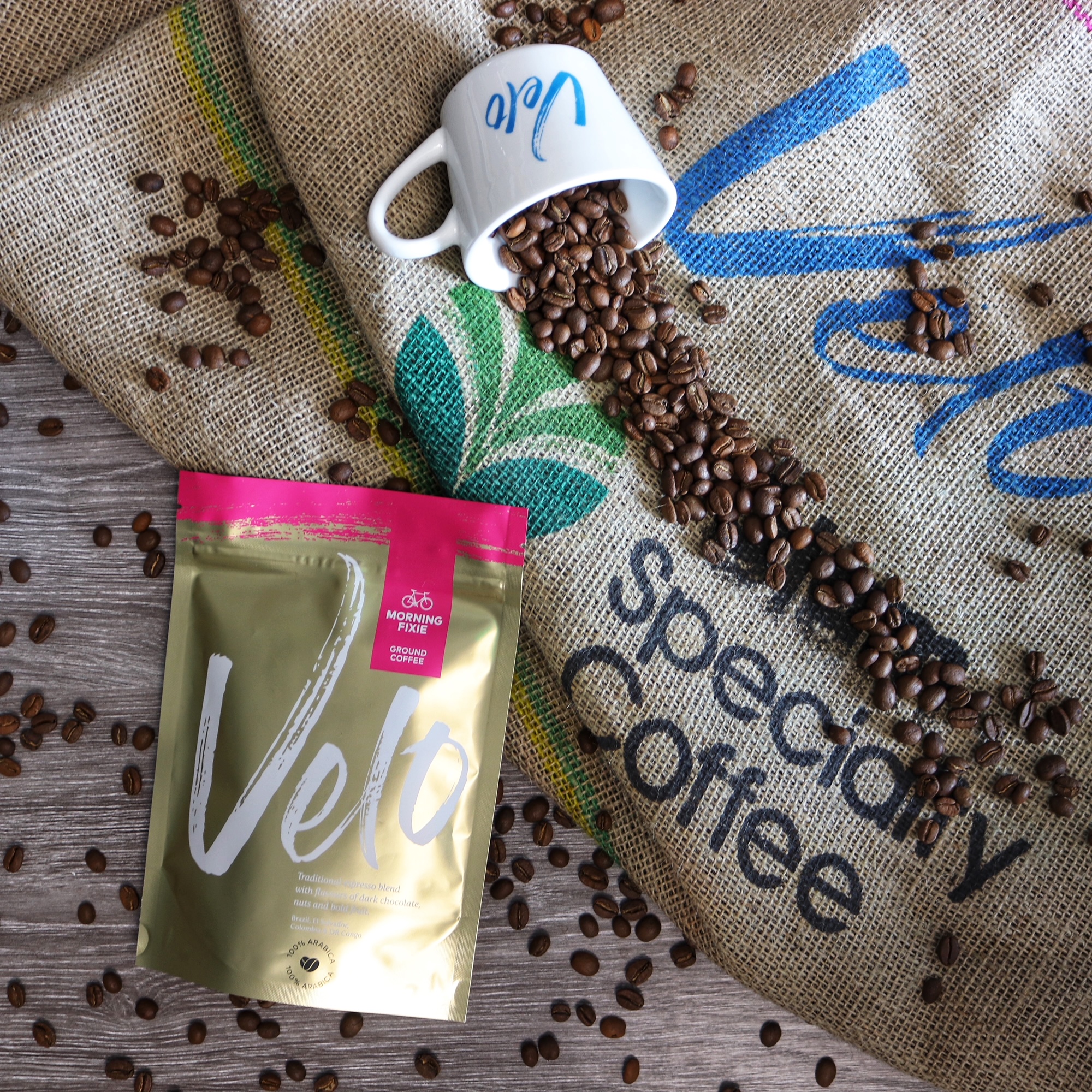 First up is the boss man, Rob! Rob's favourite coffee is our Velo original blend Morning Fixie! This was the original Velo espresso blend from when we started roasting. It reminds us of how far we've come and it's great to see our customers loving it too, with flavours of nutty, dark chocolate, and marzipan flavours!
Adam is our roaster here at Velo and he is very excited about his favourite coffee, Samaria Las Minas from Nicaragua. Adam loves the flavours of spiced apple, tart cherry, and hints of chocolate! 
Suzanne's go-to coffee is our Dulima from Huila, Colombia. Colombia Dulima has bright notes of fruit, balanced with sweetness of milk chocolate! This coffee is a 'go-to' for Suzanne and could be for you as well!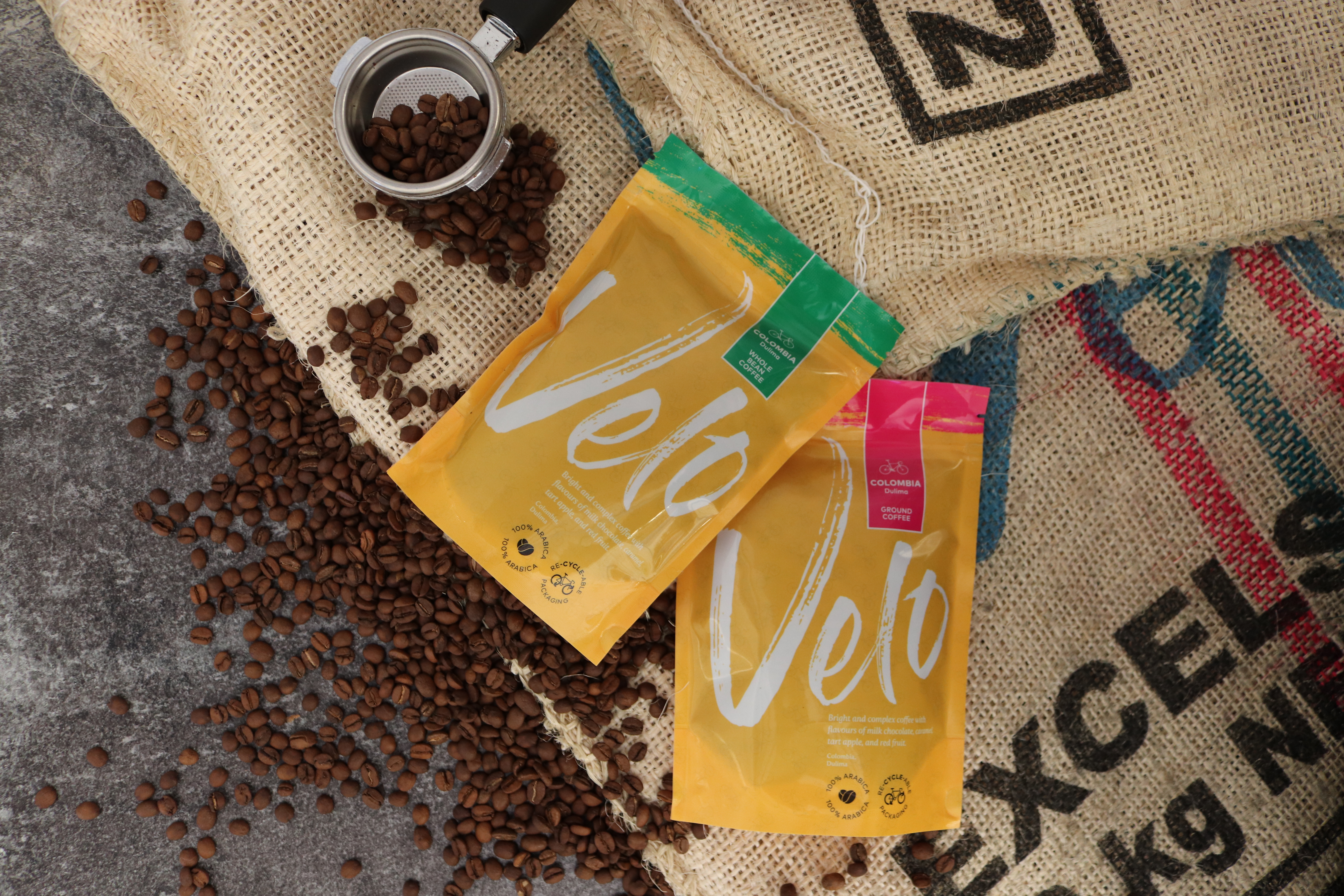 Dave is a fan of our award-winning India from Ratnagiri Estate! This coffee has a slightly nutty, toffee flavour, balanced with green apple, raspberry, and milk chocolate! You can really bring out all the delicious flavours with your pour over brewer!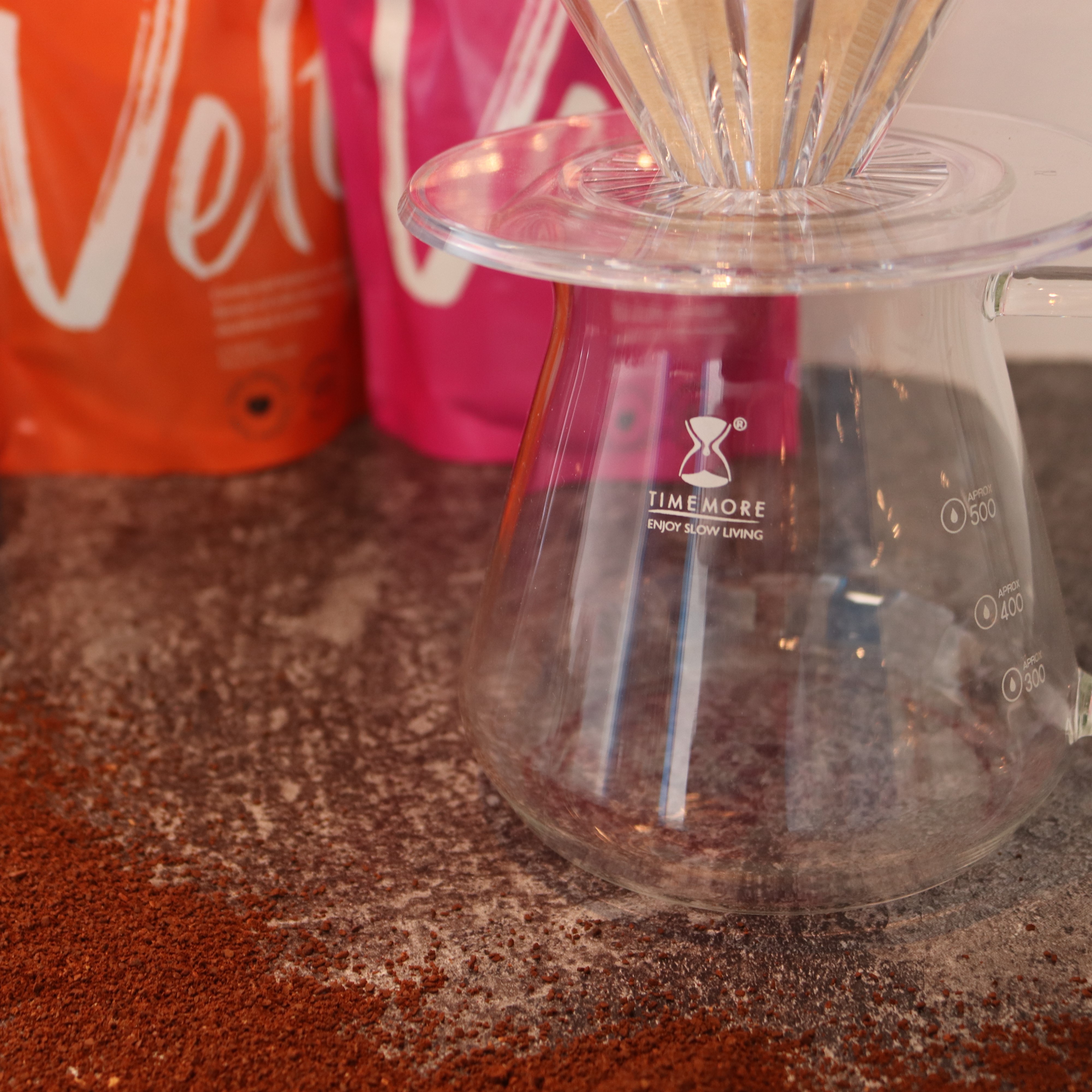 Up next is Madyson's favourite coffee from Las Mercedes & Santa Maria, El Salvador! The smoothness of this coffee makes it one of our most popular coffees! Madyson loves the flavour notes of milk chocolate, almond, shortbread, and hints of orange.
Last but certainly not least, Aoife's favourite coffee is our award-winning Ethiopia Awash River! Aoife loves the tropical flavours that this coffee brings to her morning cup! This is a great coffee if you are looking to try something different, with flavours of sweet mango, tropical fruits, and blueberry!
There you have it! Our new coffee of the month and some staff suggestions to add to your repertoire! Choose from a variety of countries, flavours, and coffees!
Happy Sipping!