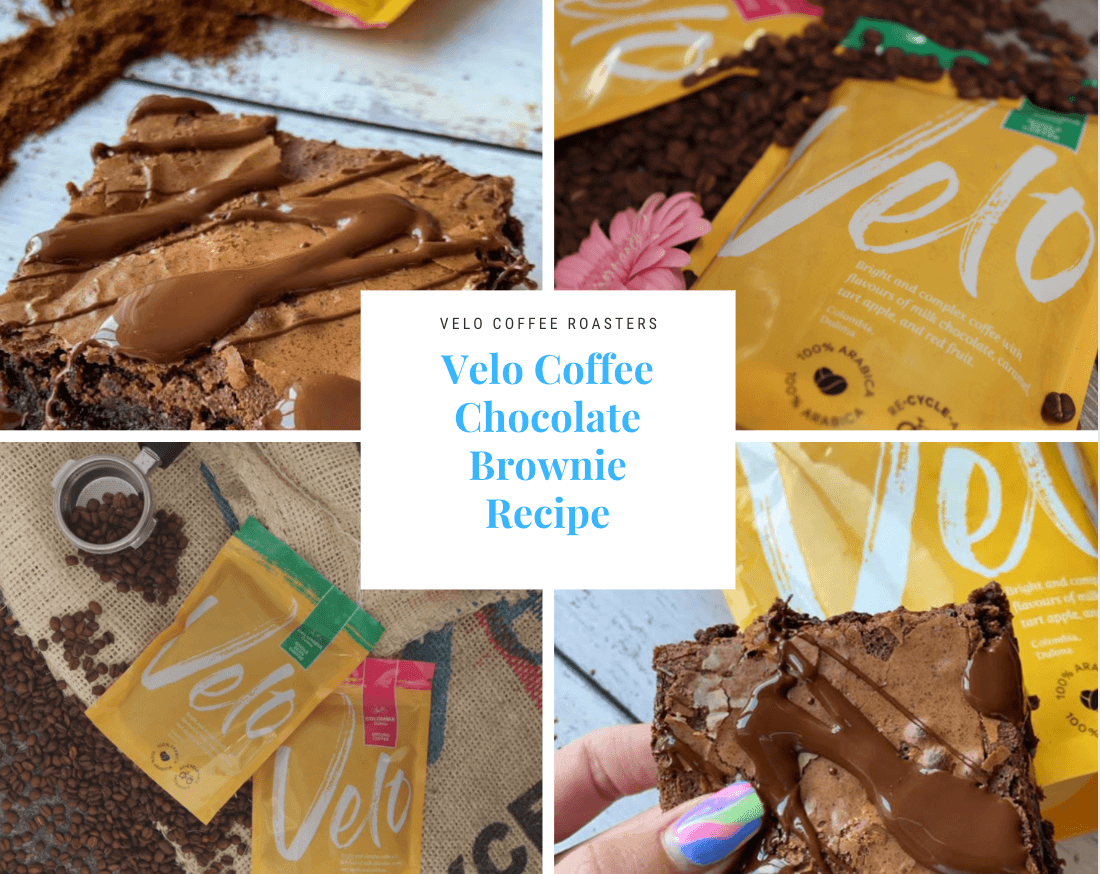 Velo Coffee and Chocolate Brownie Recipe!
Coffee, brownie, chocolate..Oh My!
Name a better duo than a cup of your favourite Velo coffee and a warm, fudgey brownie… We'll wait! It's nearly impossible to think of something better, right? We have a delicious recipe for you to try thanks to one of Velo's own customers, Aedammair! You can have the best of both worlds in one dessert! 
All you need is some of your favourite ground Velo coffee, and a few extra ingredients! These brownies are super easy to make and well worth taking a few minutes out of your day to prepare them! We're delighted that Aedammair included our coffee in her recipe! The rich milk chocolate and caramel flavours of the coffee are perfectly suited with the rich, fudge of the brownie!
Here is what you need for Aedammair's recipe!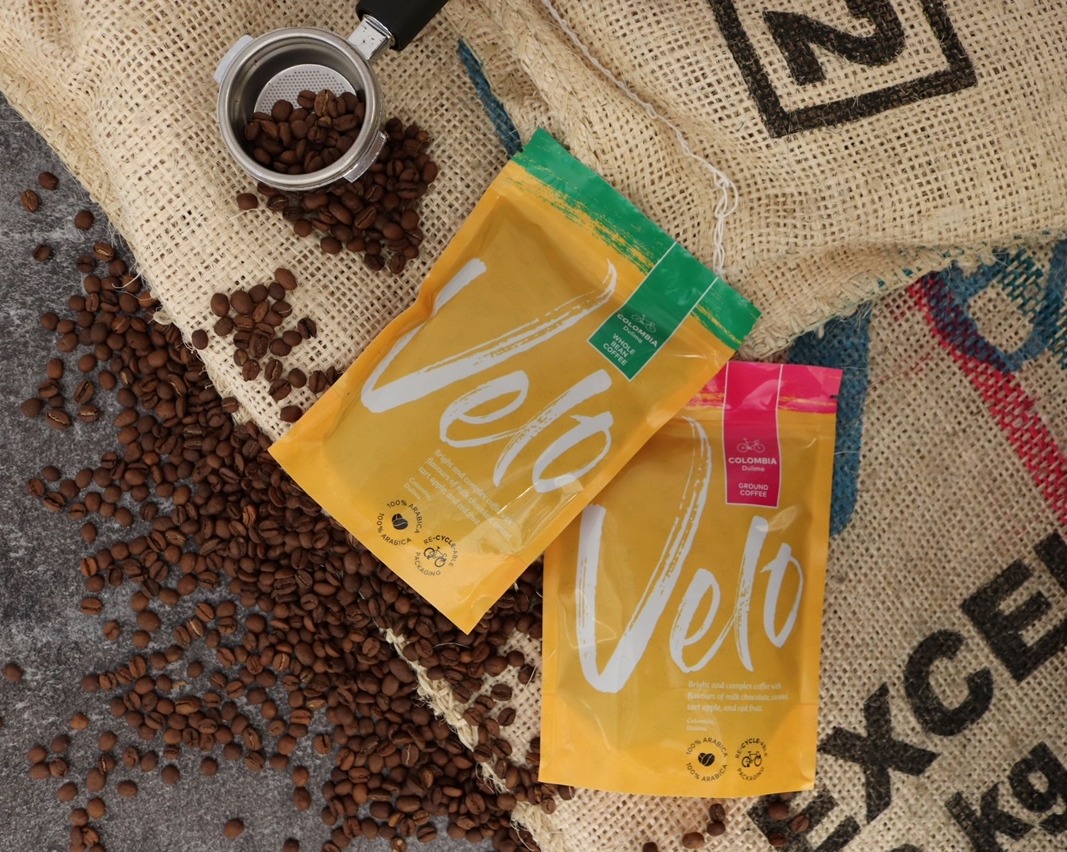 Ingredients:
225g white sugar

3 eggs

200g salted butter

200g dark chocolate

100g plain flour

20g cocoa powder

30g Velo Colombia ground coffee (or pick your favourite Velo coffee!)

A pinch of salt
Once you have your ingredients, just follow these simple steps and you'll soon have the perfect brownie that's chewy and gooey in all the right places!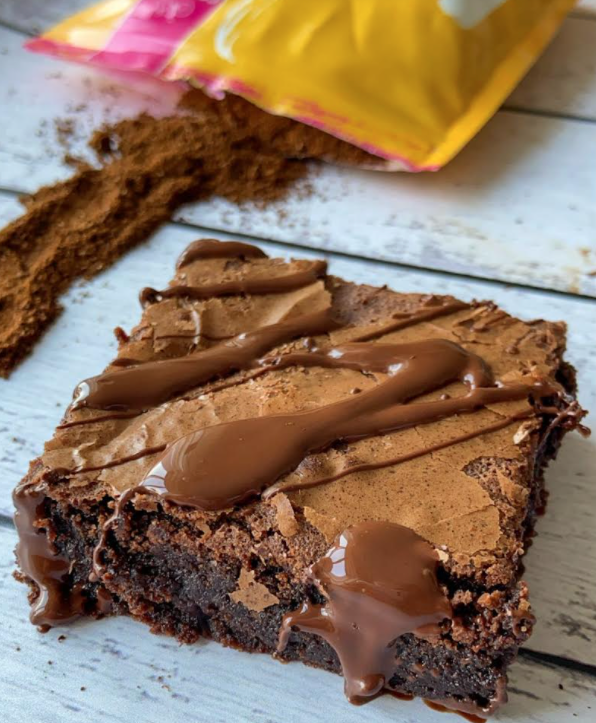 Start by whisking the sugar and eggs together until pale and creamy, and then melt the butter and chocolate together in a glass heat-proof bowl over a saucepan of boiling water. 
Once the chocolate and butter is melted, slowly pour the mixture into the eggs and sugar, and whisk well on a low to medium speed until well combined. Then fold in the flour, cocoa powder, ground coffee, and salt. Mix gently until the mixture is fully incorporated.
Pour the mixture into a parchment lined square brownie tin and bake for 25 minutes at 175ºC. Allow the brownies to cool for 20 minutes before cutting. 
Melt a little bit of extra chocolate to drizzle over the top of the brownies for a little extra jolt of sweetness! But wait, there's more! Don't forget to brew yourself a cup of Velo coffee to go with it!
Enjoy!