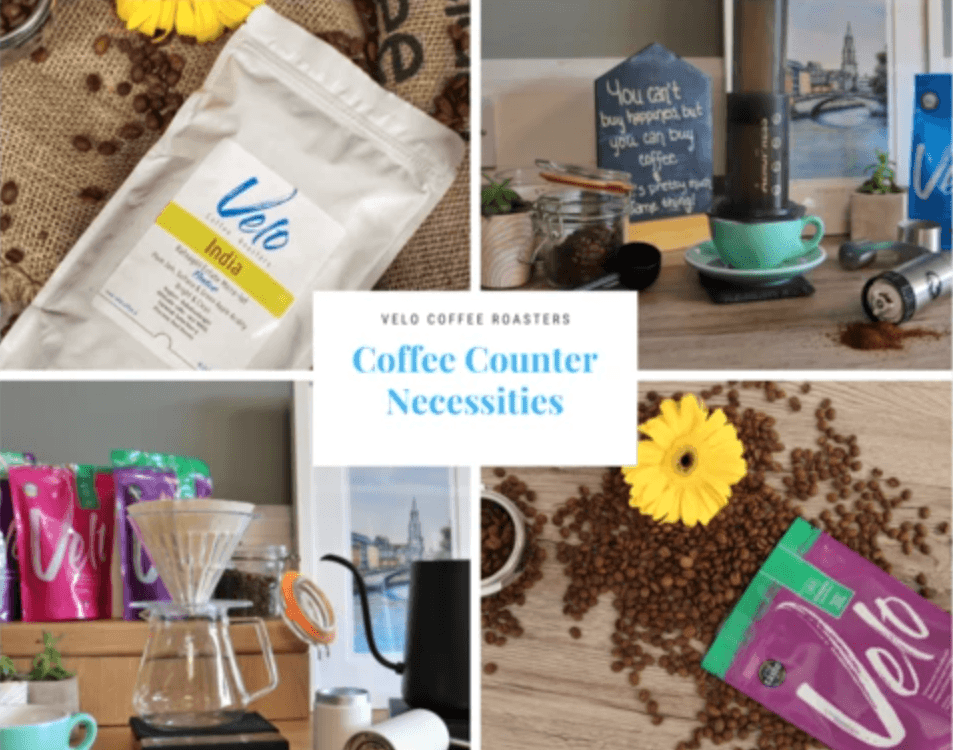 Coffee Counter Necessities
All your coffee essentials in the comfort of your home! W
e have all the equipment, gizmos, and gadgets you need to set up your perfect at-home coffee counter! 
All your coffee essentials in the comfort of your home!
Are you coffee obsessed? Don't worry, us too! Lucky for you, we have all the equipment, gizmos, and gadgets you need to set up your perfect at-home coffee counter! We have the coffee counter necessities to fit all your needs from the basics to bean-to-cup Sage and De'Longhi machines! Make yourself a cup of coffee, take a seat, and imagine what your perfect coffee counter looks like… Now, we have some inspiration for you!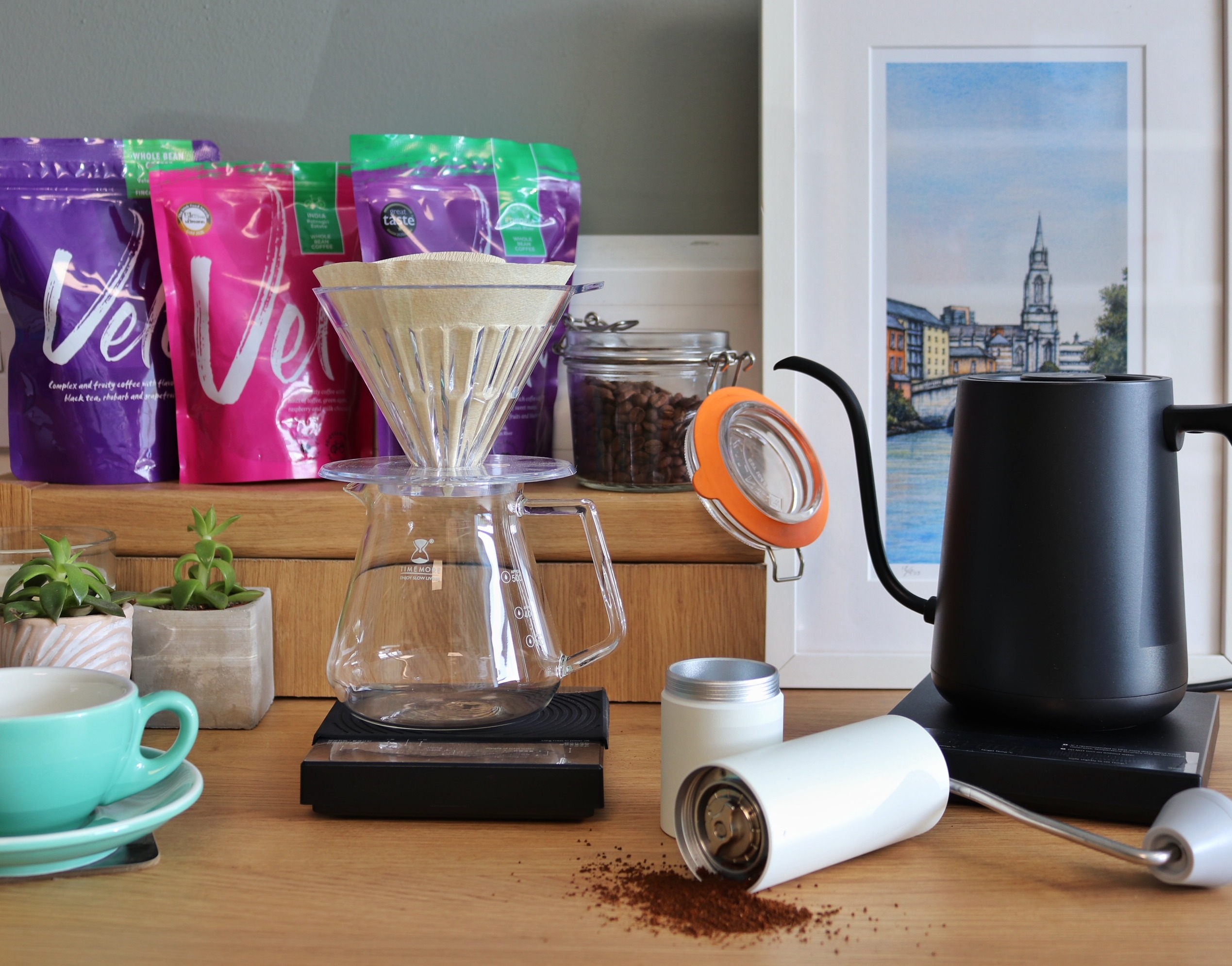 A tale as old as Time(more)! Velo Coffee Roasters has a wide range of
Timemore
products perfect for your coffee counter necessities! Starting with the basics, the Timemore
coffee scale
and
coffee grinder
are essential for your coffee counter! The coffee grinder is ideal for
Aeropress, Pour Over, French Press,
and
Moka Pot!
The coffee scale is perfect for measuring your coffee beans or grounds, water, and espresso shots – all while looking sleek and modern on your counter! To complete your perfect Pour Over, you need Timemore's
gooseneck kettle, crystal eye dripper
and
filters
, and of course the
glass range server
! Everything you need for your perfect Pour Over coffee is right here at Velo (& soon could be on your coffee counter!)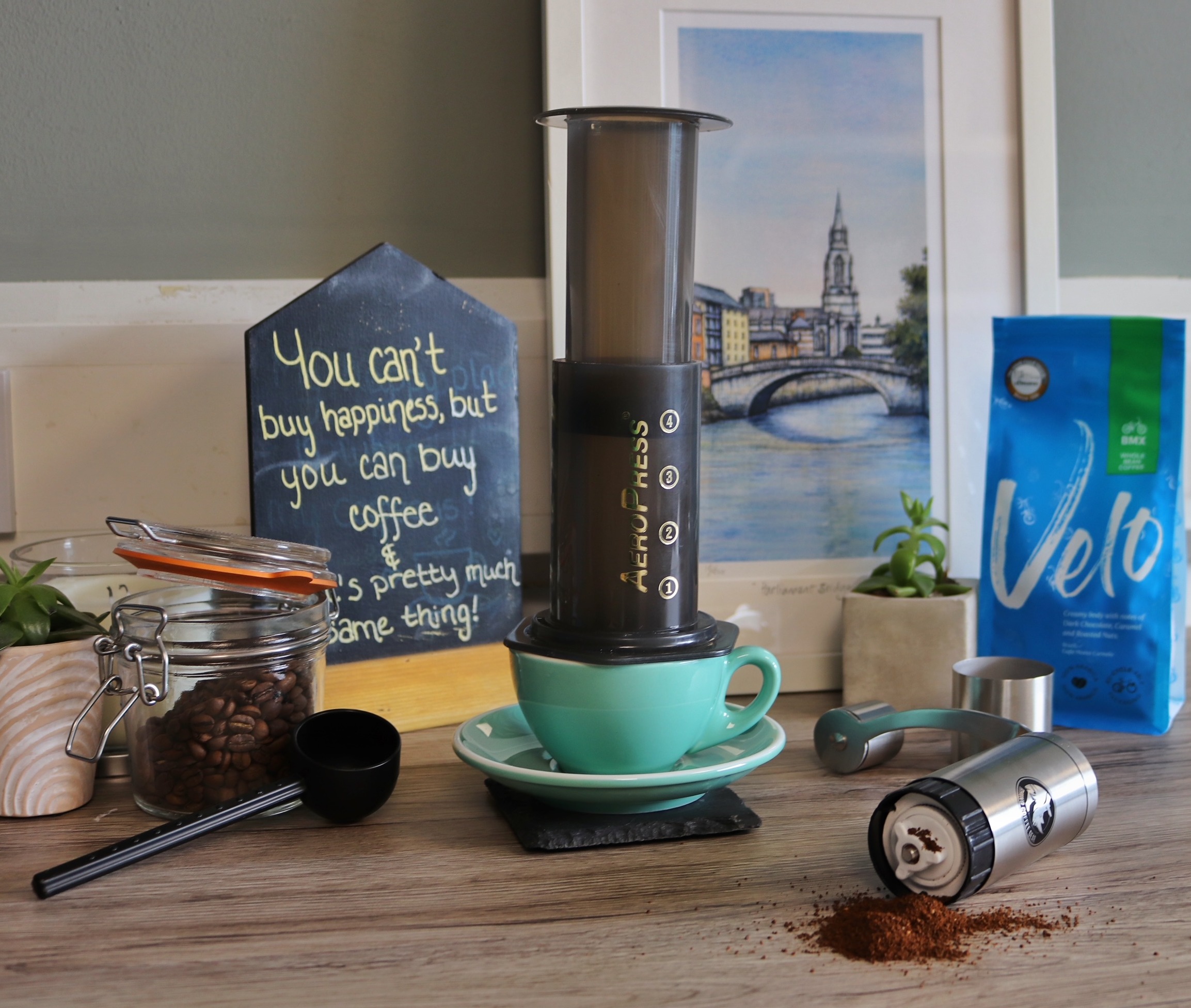 The AeroPress Go is not just perfectly suited for on-the-go coffee drinkers but is also suitable for coffee lovers with limited space for their perfect coffee counter! The AeroPress Go may be small but brews a cup of coffee that certainly packs a punch! Fans of Americano, espresso, and cold brew style coffees will be thrilled! You can get all your coffee counter essentials in one box with the AeroPress Go! The AeroPress Go comes with everything you need - a pack of micro-filters, a mug and lid, filter cap, filter holder, stirrer, scoop, and of course, instructions on how to brew your coffee if the AeroPress is new to you! Need a grinder? The Rhinowares grinder fits perfectly with the AeroPress - LITERALLY! There is a piece that connects the grinder to the AeroPress so you can grind the coffee directly into the cylinder - how handy is that!?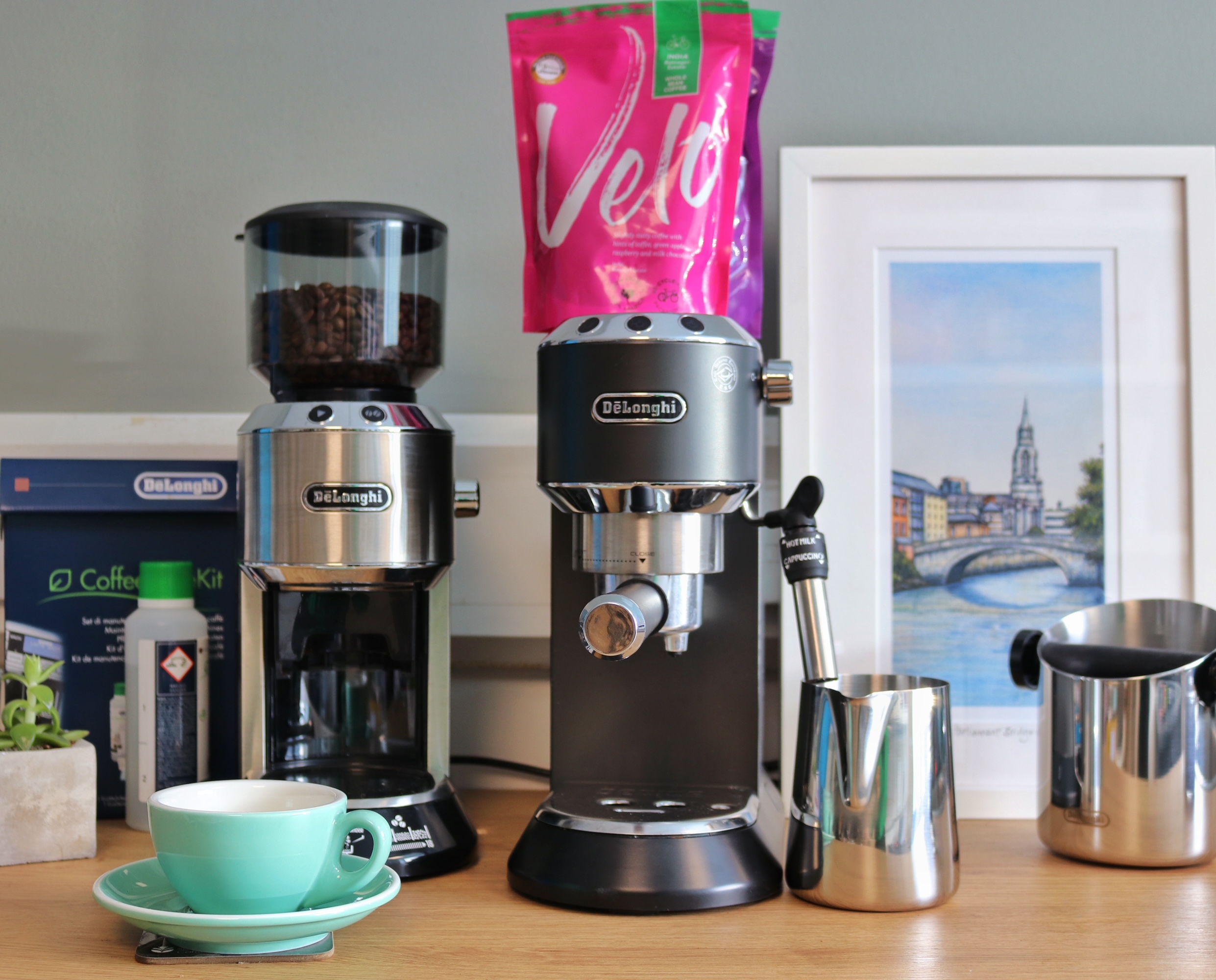 Customise your coffee counter and customise your perfect coffee grind with De'Longhi's Dedica Digital Coffee Grinder! No matter your coffee brewing preference this grinder is a coffee counter necessity! This grinder is the other half of a De'Longhi dynamic duo with the Dedica Style Manual Espresso machine. The Dedica pair gives you the tools to brew all your café favourites from rich, strong espresso to creamy cappuccinos! We also have all of the accessories you need for an easy clean-up! Don't forget the foaming jug so you can create BREWtiful coffee art!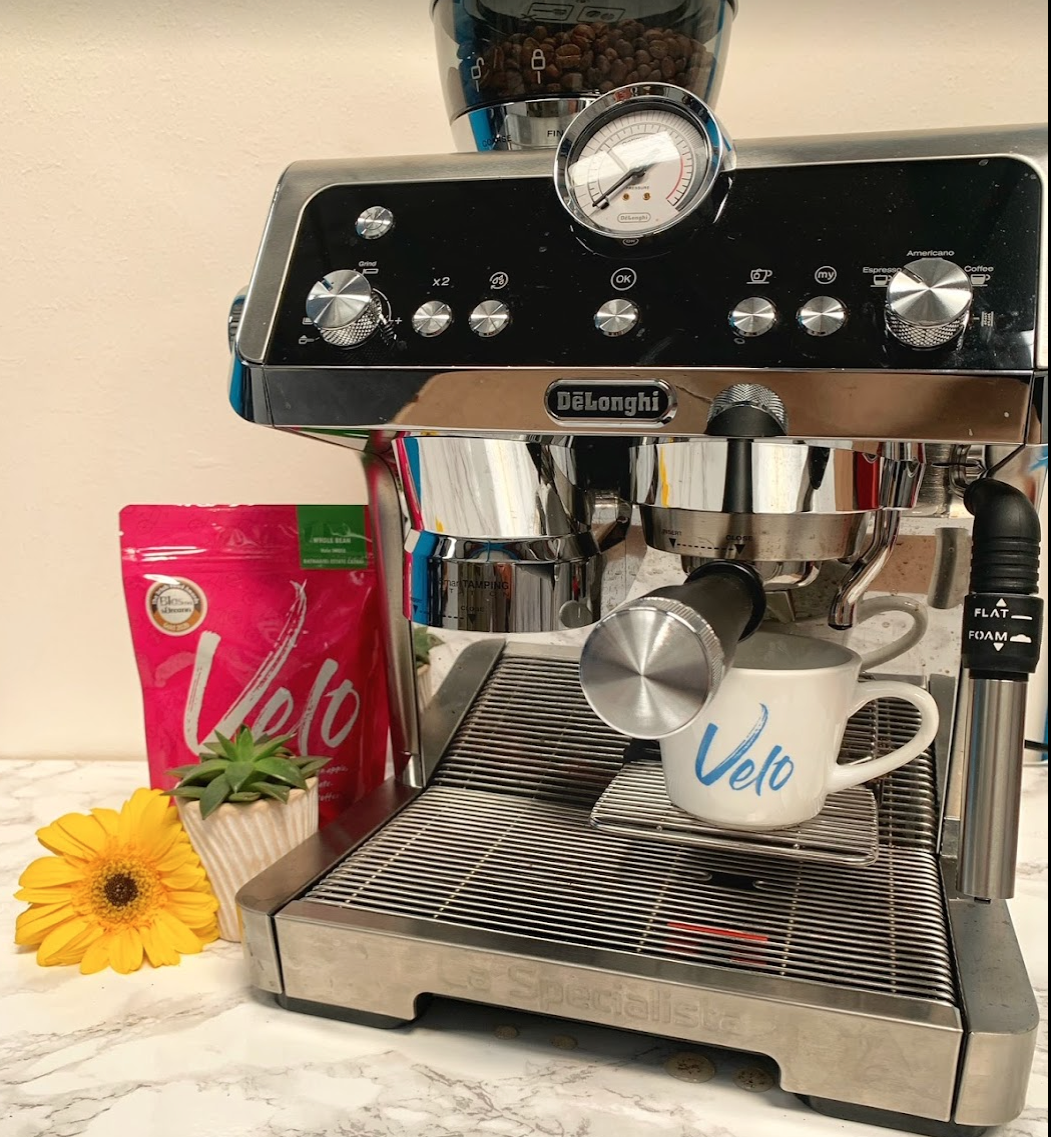 Our last piece of coffee counter inspo for you is another De'Longhi machine! This one is a bean-to-cup espresso machine: La Specialista! This machine is an expert in espresso that will craft every cup of coffee to perfection! You can really make your coffee counter your own with La Specialista with its MY function that allows you to customise your perfect espresso! La Specialista grinds and tamps inside the machine, making the clean-up on your part minimal! Get the perfect cup of coffee every single time!
Wake up and smell the coffee (literally)!
Get the fresh smell of coffee first thing in the morning with your at home coffee bar! Whatever your coffee preference is, build your coffee counter whatever way you like! Let Velo help you fill your kitchen with coffee counter necessities from the basics to bean-to-cup. Your house will become the favourite coffee stop for your family and friends! Brew on!